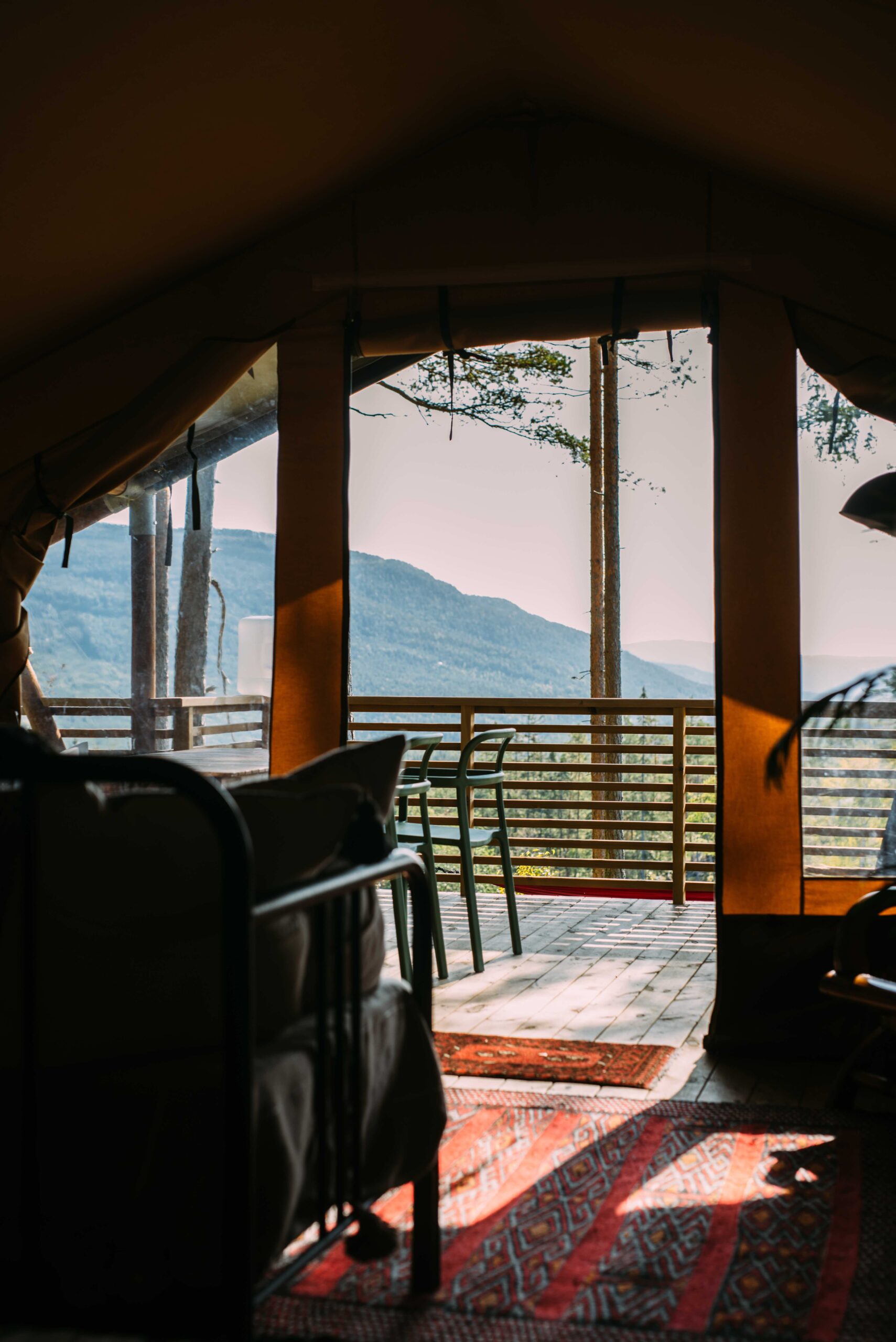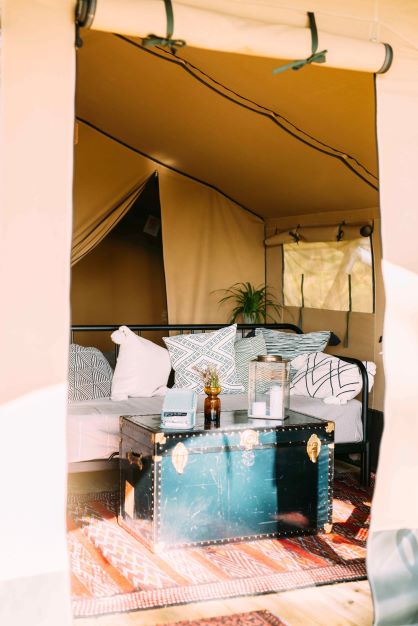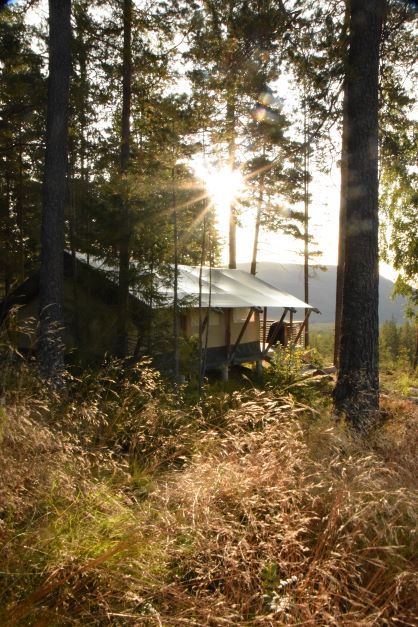 Safari tent.
When you stay in one of our large safari tents, you feel immersed in a world of adventure. The sounds of the forest, the birds chirping and the wind rustling through the trees. Plenty of space and a high level of comfort in the middle of nature. The safari tents have 2 small bedrooms, a small kitchenette and dining area. It is cosily furnished with beds, carpets and comfortable chairs.
Sleeps 4-6 people
100-300 metres from the barn with our cosy kitchen and communal lounge and sanitary facilities with toilet and shower.
Glamping season is here again, Friday 23 April 2022.
Price per night: from NOK 2300*
Cleaning, bed linen and towels are included in the price
In the high season 25/6 -15/9:
min. 2 night stay.