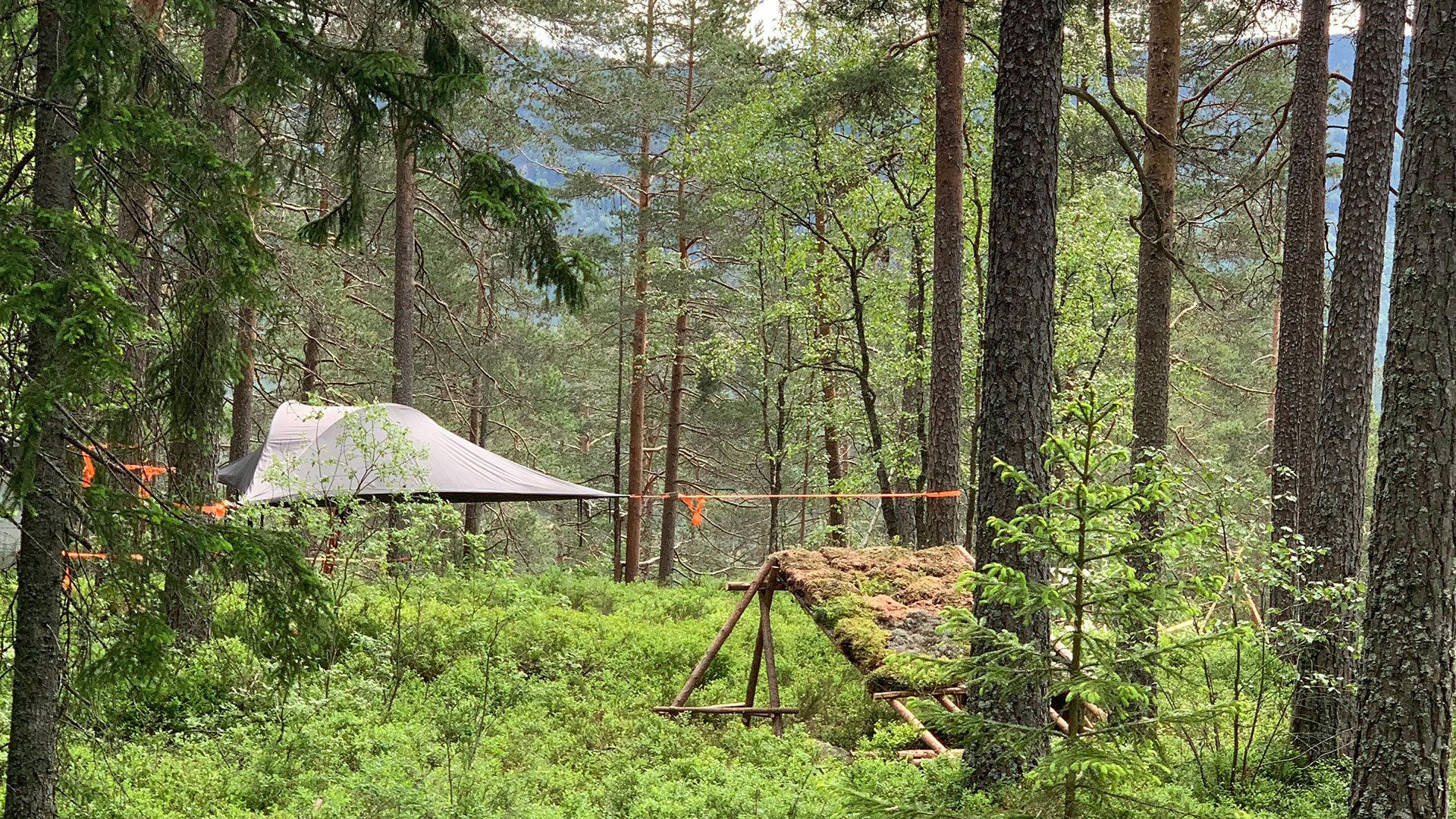 Floating tent.
Need more space. You can also rent one of our fantastic floating tents as an extra bedroom, which can accommodate 2 people.
Sleep above ground, our floating tents hang between the trees. The outer layer fly can be removed so you can sleep directly under the stars.
The tent is hung next to the tent you have rented.
Rental period. May – Sept 2022.
Price per night: NOK 500*
*Bring your own sleeping bag and sleeping mats.