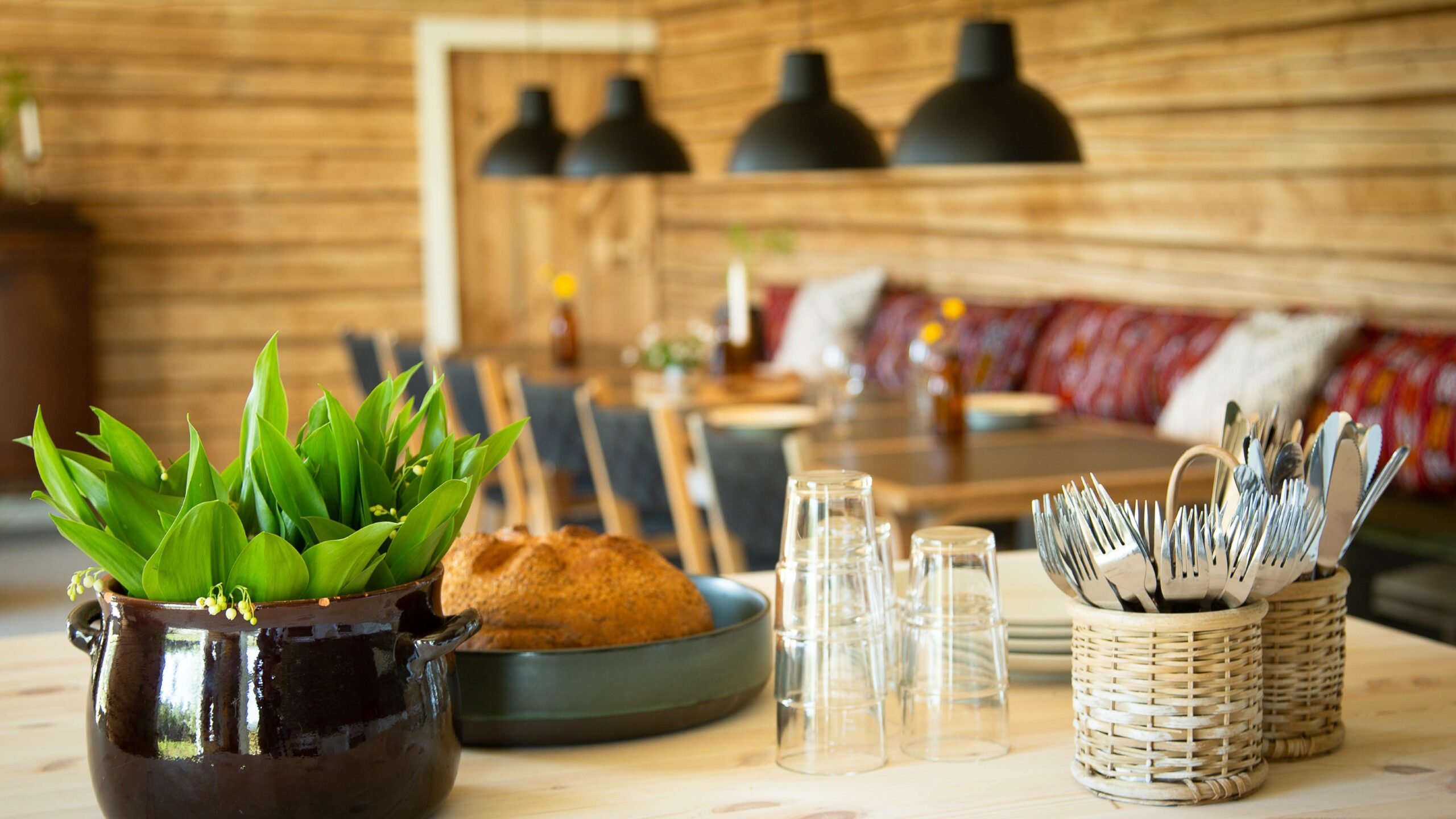 PUBLIC AREAS:
In the barn you can access a cosy kitchen and communal lounge. The kitchen has all the essentials. Dishwasher, stove, extra fridge, as well as plates, glassware, cutlery etc. There are also basic spices, cooking oil, sugar etc. in the kitchen. So just make a nice dinner and enjoy the food.
You can also play board games, listen to old records, challenge each other to table football, or try idle wood carving in the carpenter's workshop.
In the barn there are also showers and toilets available.
Outside there is a large terrace with a long table, outdoor kitchen and a large gas grill to barbeque on. In the yard is our covered campfire area. Perfect for popping popcorn, roasting marshmallows and enjoying a relaxing evening.
In between the yard and the forest we are in the process of establishing a forest garden, here the children can pick strawberries, you can pick up fresh spices to cook with and discover several special crops.