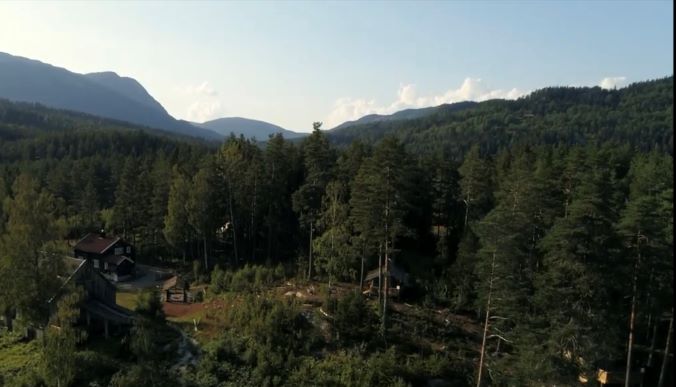 Outdoor areas
At Breiva there is plenty of room to gather. We have nice outdoor areas and seating for the whole family. Close to the barn is our large terrace with a long table, gas barbeque grill and outdoor kitchen.
After a long day of adventure, gather around our covered campfire area, pop popcorn and roast marshmallows.
Breiva is a sunny spot from morning to night. Breiva is surrounded by forest, so there is plenty of opportunity to go exploring in the forest or to watch a fox sneak across the yard in the early morning.
The tents are pitched in an old pine forest with lots of blueberry bushes and small mountain scrub.
1 km from Breiva lies ÅseÅa home to waterfalls and small potholes. If we have a hot summer, you will find many nice little bathing spots along the river.
In between the yard and the forest we are in the process of establishing a forest garden, here the children can pick strawberries, you can pick up fresh spices to cook with and discover several special crops.