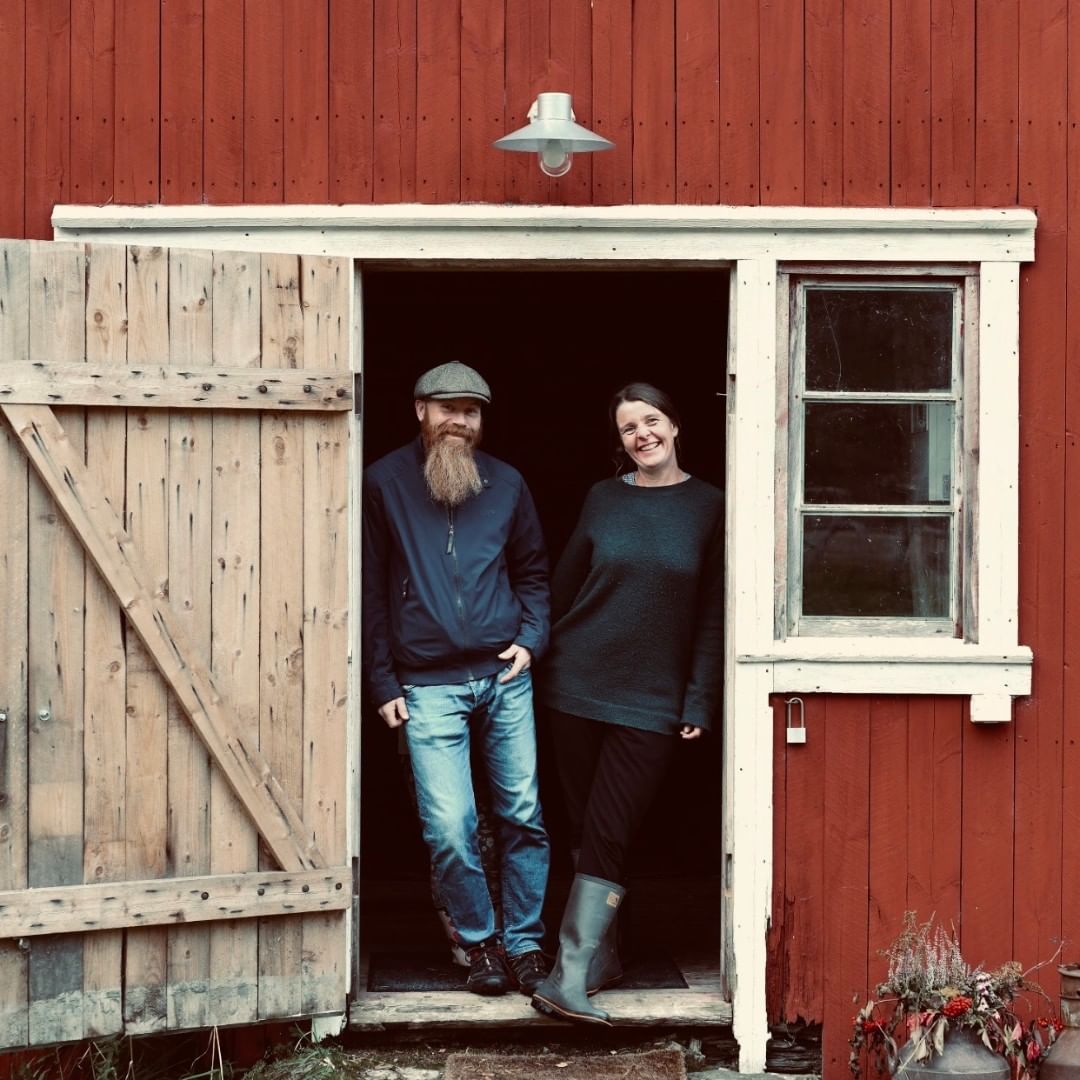 About us:
Katrine and Jon run Breiva Gjestegaard and Glamping, they wanted to create a magical place where you can enjoy nature without having to compromise on comfort. Jon is from Folkestad, close to Breiva.
He is a real handyman, and has made many of the nice creations on Breiva. Katrine is Danish, a trained preschool teacher and she is passionate about providing children with positive experiences in nature.
They love treasure hunting and creating a cosy blend of Danish furniture found at flea markets, paired with Moroccan rugs and bed linen. "We like to work with contrasts and use the combination of new and old for the interior, Katrine's father has a large second-hand shop in Denmark. The kitchen is from Finn, with handles from Ikea and the kitchen island they carved themselves. The tiles are inspired by a fantastic café in Marrakech. In Marrakech we also purchased blankets, pillows, lamps and indoor shoes for the tents."
At Breiva we have fantastic employees.
Kasper is our gardener. Thanks to him we have the finest forest garden with edible flowers and berries, beautiful flower beds and trees. In addition to green fingers, he is incredibly skilled on the slackline.
Live is our multi-talented artist, and during the summer she creates activities for the children, drawing, making dwellings, building obstacle courses and much more.
Welcome to Breiva!